Being charitable is not just something we say; it's who we are & we've made it super simple.
Here's how it works:
With just a few, simple clicks, you or your business can set up a donor advised fund and start making a difference right away. B Charitable allows for recurring contributions, provides real-time fund tracking, and even gives you the ability to invite your family, friends, neighbors, and colleagues to support the causes you care about most.
Start a Donor Advised Fund
With just a few clicks, you can set up your own donor advised fund, make a tax-deductible donation, and request grants to the public charities you are most passionate about.
Make Charitable Contributions
Make contributions via credit card, ACH transfer, or through appreciated assets including Crypto and Stock. Receive a charitable contribution receipt immediately upon contributing to your donor advised fund.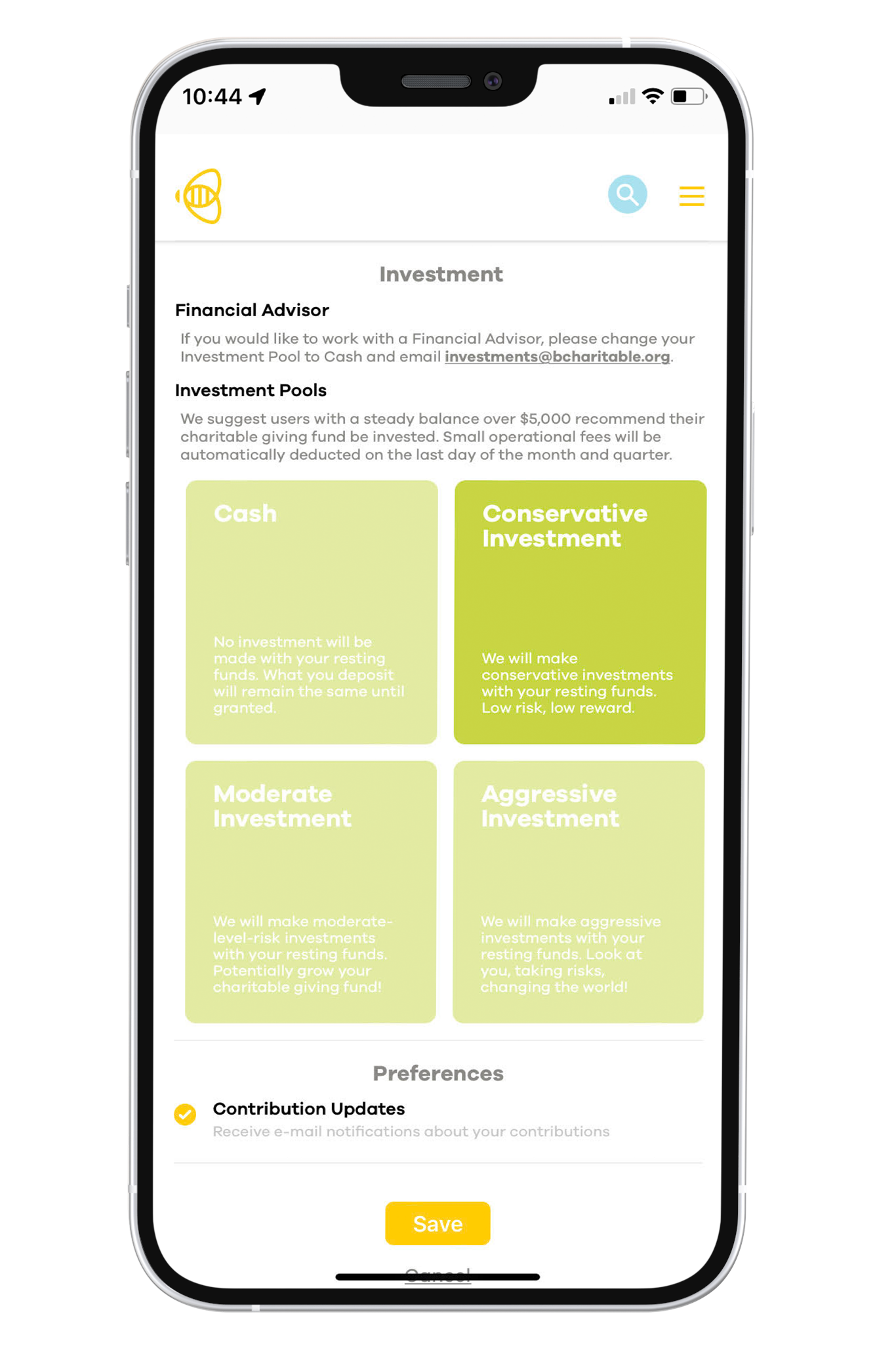 Choose from one of three investment pools (Conservative, Moderate or Growth) based on your goals and risk profile OR have your financial advisor manage the investments in your fund for you.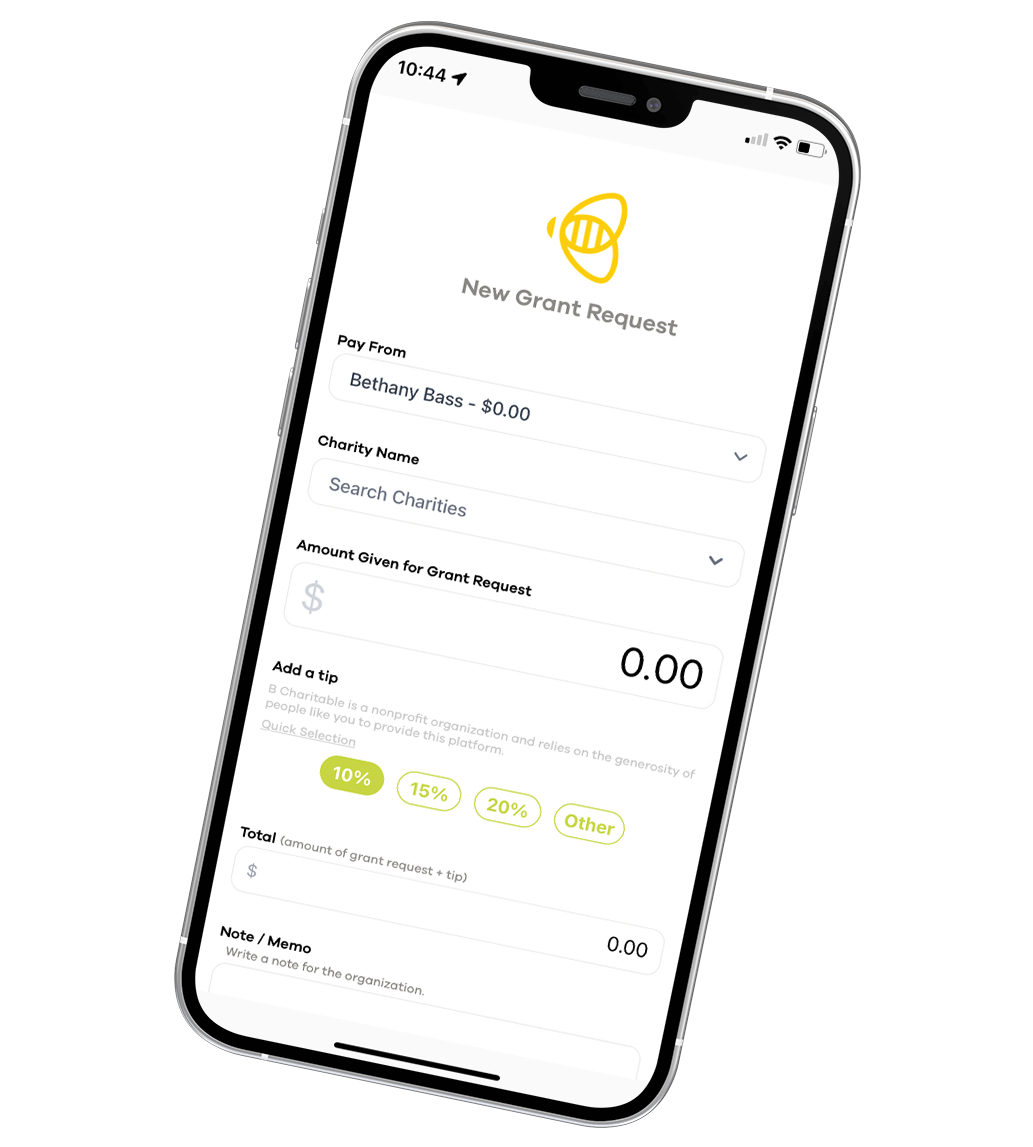 With just a few clicks, request a grant directly from your donor advised fund to any of the more than 1.4 million public charities registered with the IRS.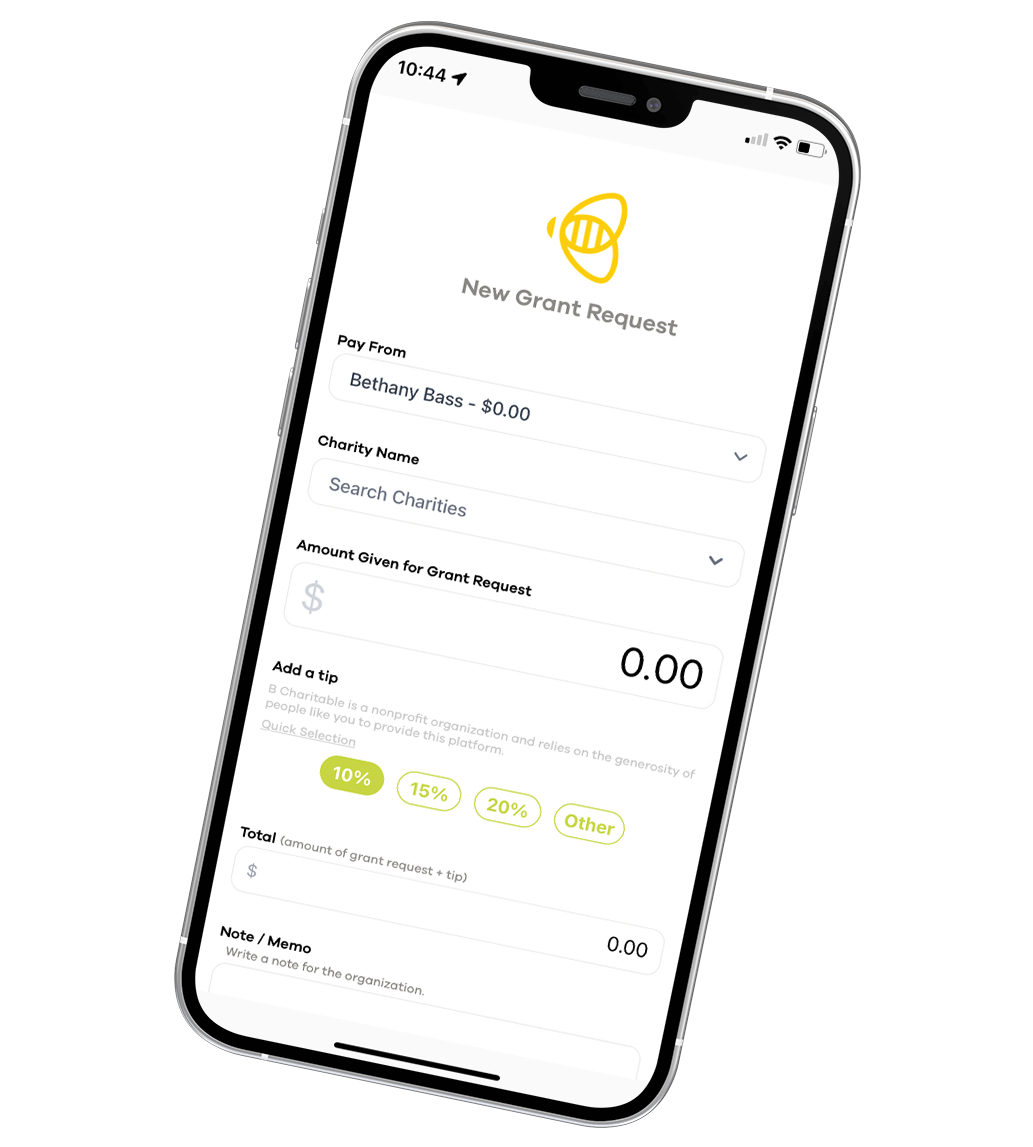 Create and share crowdfunding campaigns with your family, friends, colleagues, and social network. Then, monitor progress on your personal dashboard.
Freemium Model
No account minimum required

Easy contributions with cc, debit card, ACH transaction, crypto, appreciated stock (3rd party transaction fees may apply)

Submit easy grant requests online or through the app to more than 1.4M public charities

Set and achieve charitable giving goals through one-time or recurring contributions

Crowd-fund for your favorite charities or charitable causes
Investment Pool Model
No account minimum required

All the features of the Freemium Model

Invest the balance of your fund in one of 3 managed investment portfolios: conservative, moderate, or aggressive

Adjust investment strategy based on your long and short term giving goals

0.45% annual management fee calculated monthly with a minimum of $5/month. 0.5% annual investment fee calculated and collected quarterly
Independent Advisor Model
No account minimum required

All the features of the Freemium Model

Separate giving wallet and investment fund to facilitate both short term and long term giving goals

Nominate a Registered Investment Advisor to invest the assets held in your fund

0.45% annual management fee calculated monthly with a minimum of $25/month. Additional investment fee charged by advisor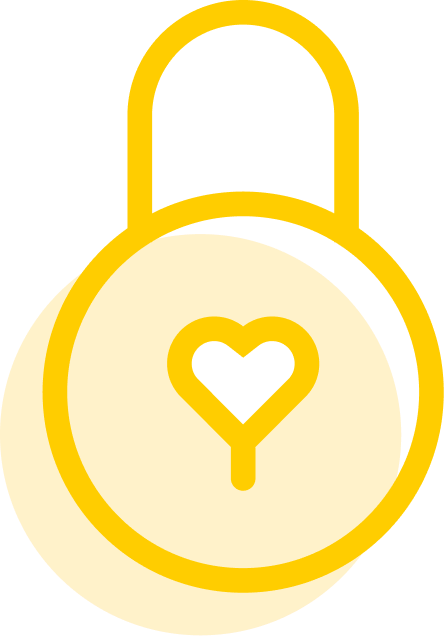 Your funds are always safe & secure